welcome to
The Original Feather Trees - Since 1984


(Please Click on Any Photo for an Enlargement)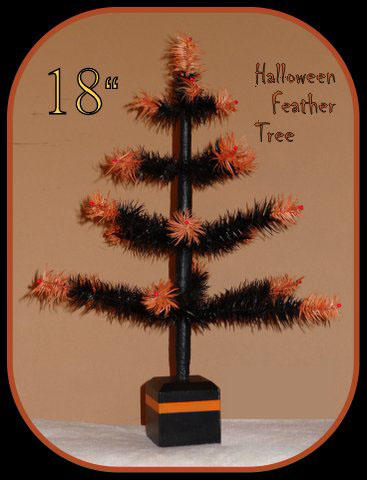 The Halloween trees can either be made with
feathers or cotton batting. Choose branches with
all black feathers or black feathers with orange feathered
tips on the ends of the branches. The berries are black.
The base can be plain black or accented with
an orange band.
The black cotton tree is shown with mini
orange lights on the ends of the
branches. The tree can be made without
lights. The lights do work.
Both feather and cotton trees can be made in any
height, however the 45" tree is the tallest tree we can
make with lights. Keep in mind the size of your
ornament collection when ordering.
SEASONAL TREE PRICES

Height

Without Lights

With Lights

18"

$65.00

24"

$70.00

Full 24"

$80.00

30"

$95.00

$150.00

Full 30"

$115.00

36"

$175.00

$220.00

45"

$285.00

$360.00

5'

$350.00

5' Hall

$275.00

6'

$620.00

6' Hall

$390.00

7'

$910.00

7' Hall

$520.00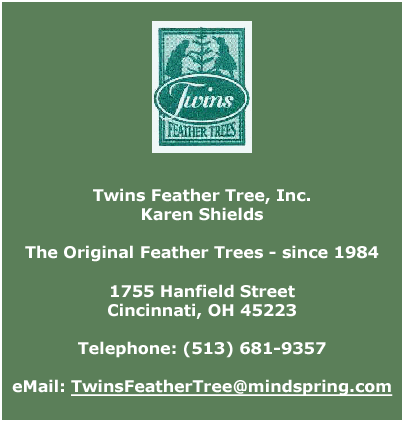 © 2017 Twins Feather Tree, Inc. All Rights Reserved.