welcome to
The Original Feather Trees - Since 1984


(Please Click on Any Photo for an Enlargement)
The Full 24 inch cotton tree has a less sparse look
than the regular 24 inch tree. The tree has many
side shoots off the main branches and looks
great un-decorated or filled with ornaments.
There are five rows of branches and
the diameter is 14 inches.
Price: $80.00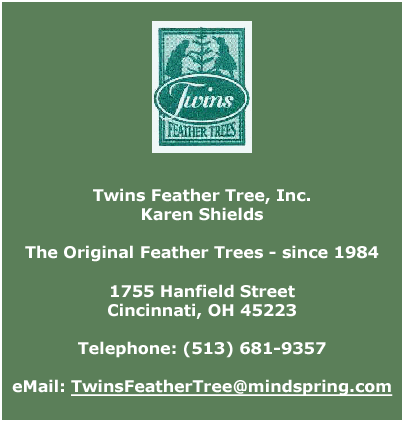 © 2017 Twins Feather Tree, Inc. All Rights Reserved.