welcome to
The Original Feather Trees - Since 1984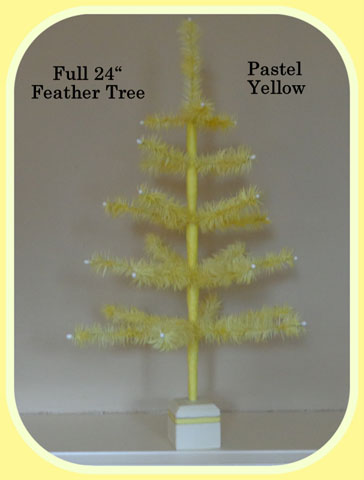 The Spring Time Collection features trees made
with dyed goose feathers. The choices
are feathers in pastel green, pink, yellow and blue.
The trees have white berries.
The tree trunk can be white or the color of the feathers
depending on your preference.
The base can be round or square. The samples
shown are painted creamy white with a band of
color to match the feathers.
So bring in a breath of spring with one
of these 'happy' trees.
The Full 24" tree is shown but
the Spring Trees are available in any size.

SOLD OUT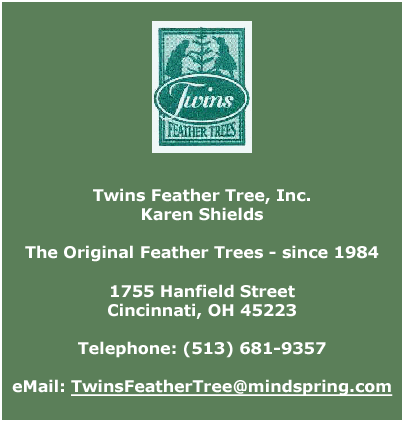 © 2018 Twins Feather Tree, Inc. All Rights Reserved.