welcome to
The Original Feather Trees - Since 1984


(Please Click on Any Photo for an Enlargement)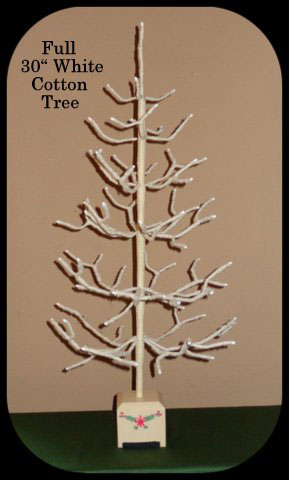 The full 30 inch tree has 6 tiers of branches
with many side limbs attached.
The diameter is 16 inches.
Even though the branches are closer together,
don't hesitate to hang all shapes of ornaments on this tree.
Small to medium sized decorations will look
great on this tree.
Price: $115.00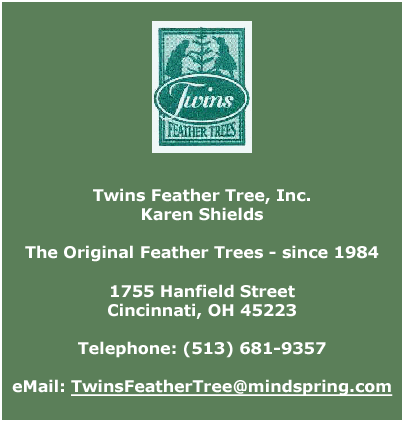 © 2017 Twins Feather Tree, Inc. All Rights Reserved.