welcome to
The Original Feather Trees - Since 1984


(Please Click on Any Photo for an Enlargement)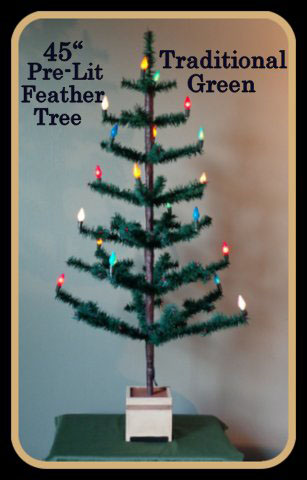 The feather trees with the C-6 sockets have an
old fashioned look but fit in with contemporary
settings as well.
The Pre-lit tree feather trees are available
in the sizes listed below. We had the sockets
and lights made especially for us and we have replacement
bulbs available, so no need to worry about
not finding bulbs to fit your sockets. The old
antique C-6 bulbs from the 30's/40's will
also work on these trees.
PRE-LIT TREE PRICES
18" N/A
24" N/A
Full 24" N/A
30" $150.
36" $220.
45" $360.
5' N/A
6' N/A
7' N/A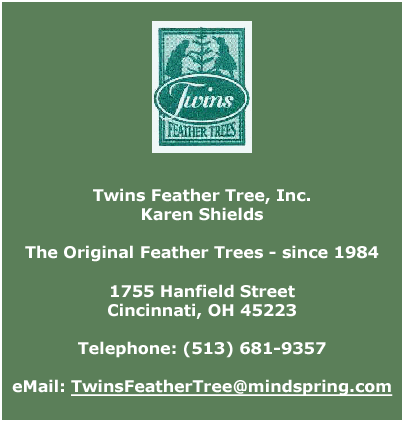 © 2017 Twins Feather Tree, Inc. All Rights Reserved.