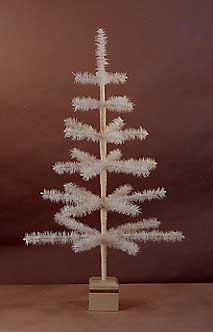 The full 30" feather tree has 6 tiers and a 16" diameter. This beautiful feather tree will add holiday cheer to any setting. It is available in dark green, mint green or winter white.

Choose a square base with a green and red holly stencil or we can paint it white with a gold band or red with a gold band.

Square base price $140.00
Round base price N/A


For special seasonal colours please add $7.00 to the above price.