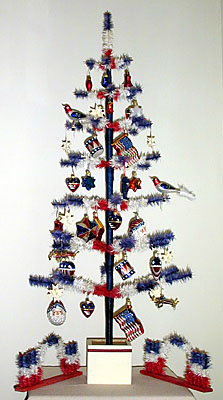 Celebrate the spirit of America with this
red/white/blue 45" feather tree. It's perfect
for the patriotic holidays throughout the
year and makes a great center piece for
summer get-togethers from Memorial
Day through Labor Day.

The branches are wrapped in red/white/blue feathers with red berry tips. The base is painted white with a red band. This tree has 7 rows of branches with a 20" diameter.


All sizes are available.

45" Patriotic Tree

$ 209.00

Patriotic fence and ornaments are sold separately. For details see the Holiday Accessories option.